PVC wood plastic composite wall planel /pvc ceiling panel /bamboo-wood fiber wall panelExtrusion Making Machine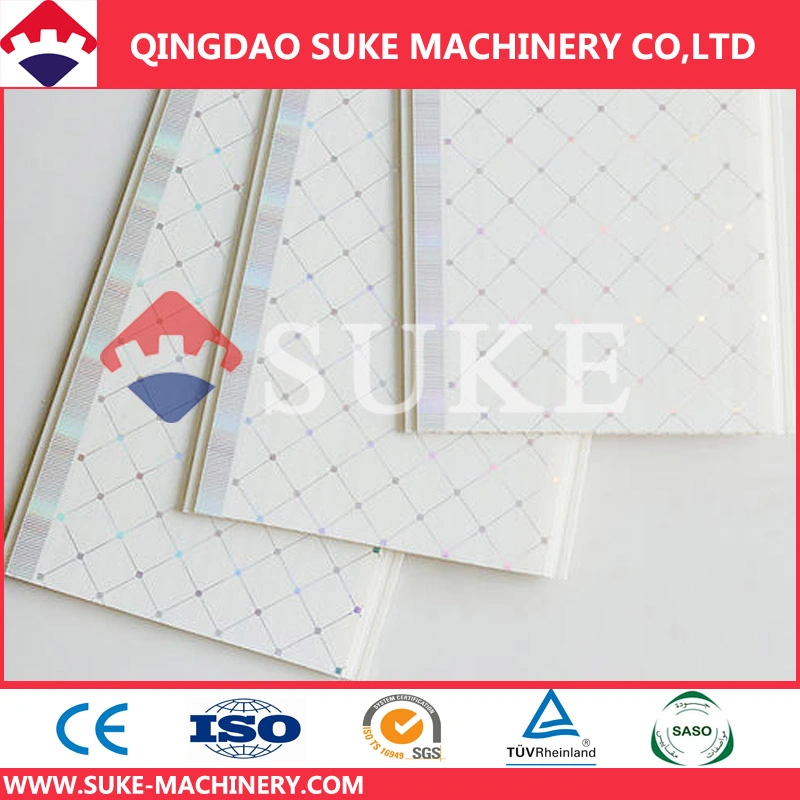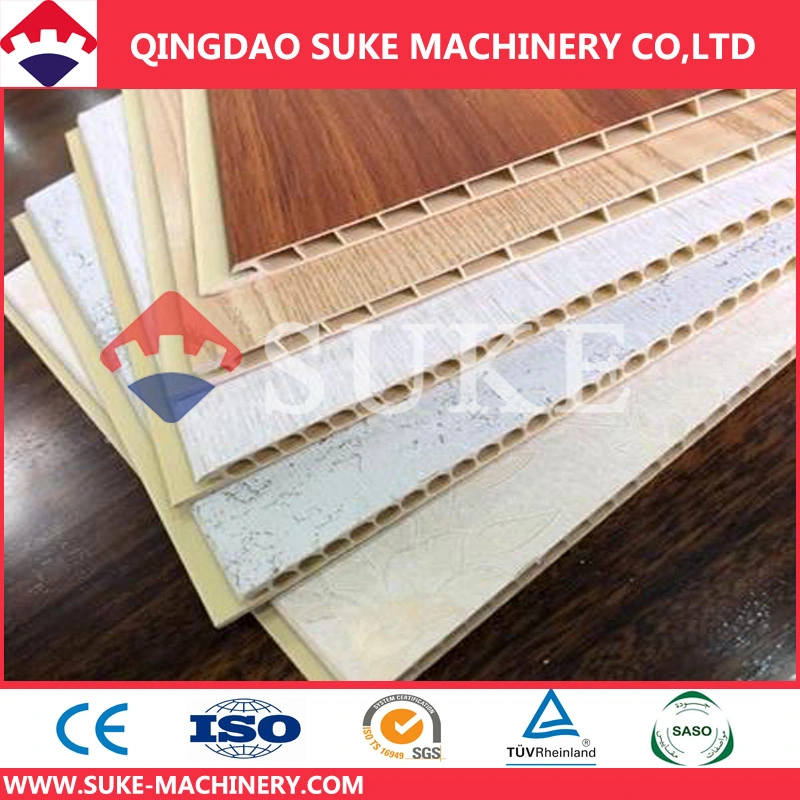 Application of Sheets:
PVC Wall Panel Production Line: This line is consisted of conical twin screw extruder, glue extruder, vacuum shaping table, haul-off machine, cutting machine and stacker. This line adopts automatic control, has the features of high automatic, easy operation and stable and effective production. It can also produce different kind of WPC decorating wall panel, WPC wall board, quick installation pane with different size by changing different kind of mould.
Features of PVC decorating wall panel:
1. Has same process ability with log. Can be nailed, drilled, cut and stick. To fix by nail or little screw.
Has smooth surface, no need sanding and oil painting.
2. Have better physical properties than wood, better than wood size stability, without cracking, warping,
no wood knots, twill, adding a coloring agent, a coating or composite surface can be made colorful
variety of products, so no regular maintenance.
PVC decorative wall panels with a fireproof, waterproof, does corrosion, resistant to moisture, will not
be moth-eaten, excellent performance not long fungi, acid, harmless, pollution-free, low maintenance
4.Have similar woody appearance, high hardness than plastic, long life, thermoforming, high strength,
energy conservation. Products are hard, lightweight, thermal insulation, smooth surface, non-polluting.