Product name: New environmental protection decoration grooved wood timber sound-absorbing panel
Introduction:
Acoustic panel: Colorbo acoustic panel used high density mold- proof, fireproof, enviromental MDF,Poly-foam,Walnut wood as base material,processed by full automatic computer controled equipment,can give good decoration &diffusion function,make the room sound energy distribution and eliminate echo.

Specification list:
Diffusion frequency:125-4KHz center spreadaround 1kHz frequency.
| | |
| --- | --- |
| Model type | Wood Wall Panel |
| Size | 2400*133MM |
| Thickness | 15mm |
| Finish | melamine,veneer,,wood grain PVC, PU paint finish |
| paint | PVC,PU painting |
| Base material | Standard MDF, Eco-pine wood MDF, Fireproof MDF, Moistureproof MDF, solid wood |
| Eco-protection grade | E0,E1 |
| Installation | wood frame |
| Veneer tree species | Maple,cherry,Oak, teak,walnut,ashtree,sabelli,birch, |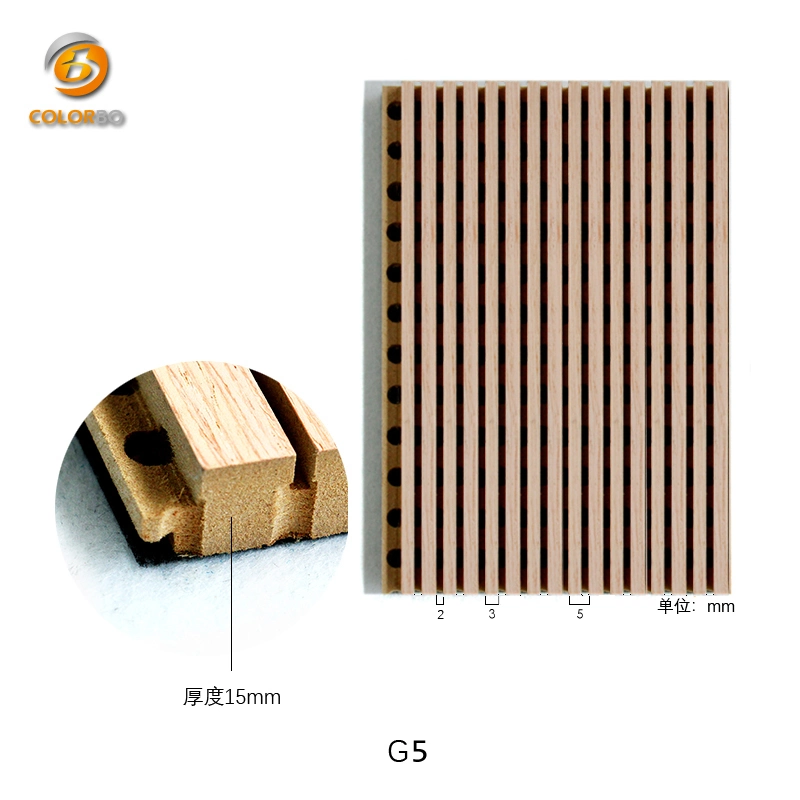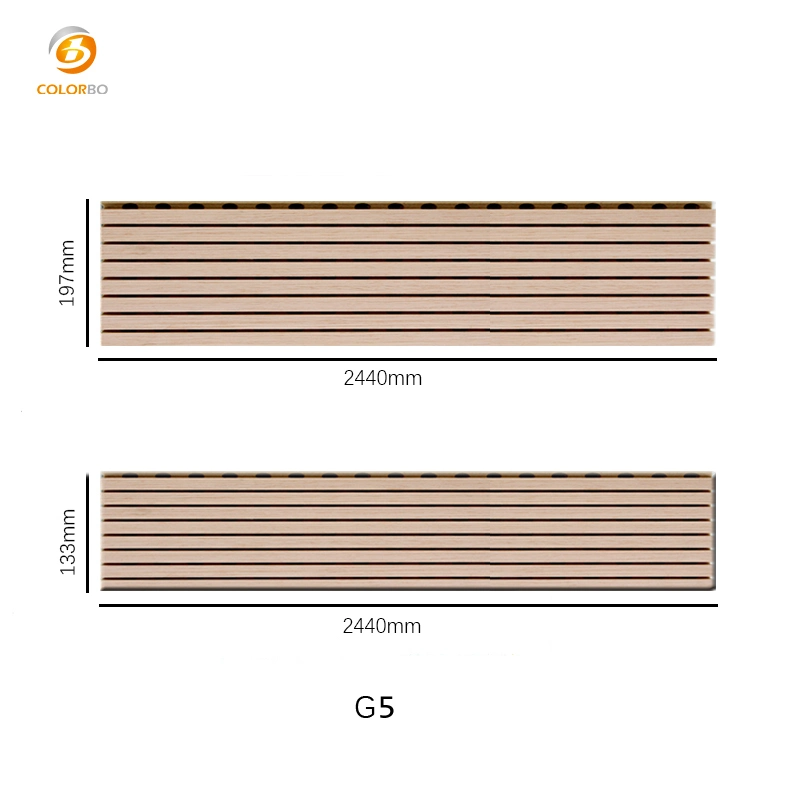 Features:
1.Diffused acoustic panel struture:

It use high density board to manufacture, paint finishes ,with holes on back side and use black
acoustic tissue which has fire rated and sound-absorptin function.

2. Spread principle :
QRD spread priciple is a change of the depth of the paralled "alge into "composition, when sound
waves 135 degrees to the level of the incident QRD position, it can in 30 degrees to 150 degrees
in equal between the intensity of sound will reflect out.

3.Features and advantages:
It has attractive appearance, good decorative effects, stronge stereoscopic sense, easy installation
features. Applies to both the decor and the warm wood required effect,but also reach the sound
absorption requirements. The diffuser can be used to not only the sound of the room evenly,
preventing echoes , and the standing wave effect howling, but also can improve the brightness of
the sound.

4. Absorption
QRD reflection is differene according to different woodiness and designs have different charactives
of absorption ,we can design out according to the different requirements of customers provide
diffusion system number and the absorption.

5.Installation method
Can use wall nail or wedge-shaped wooden keel to fix it on the wall directly.
Product display: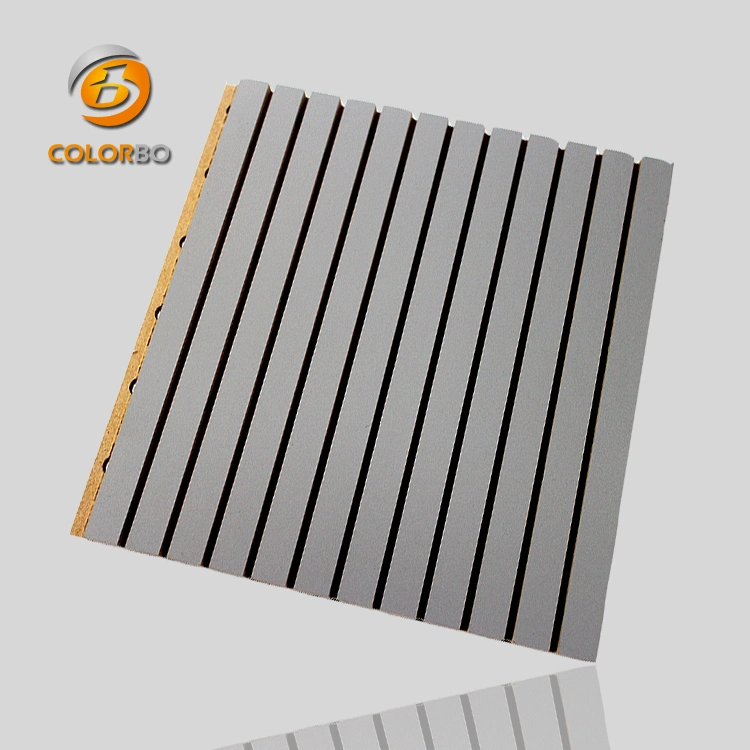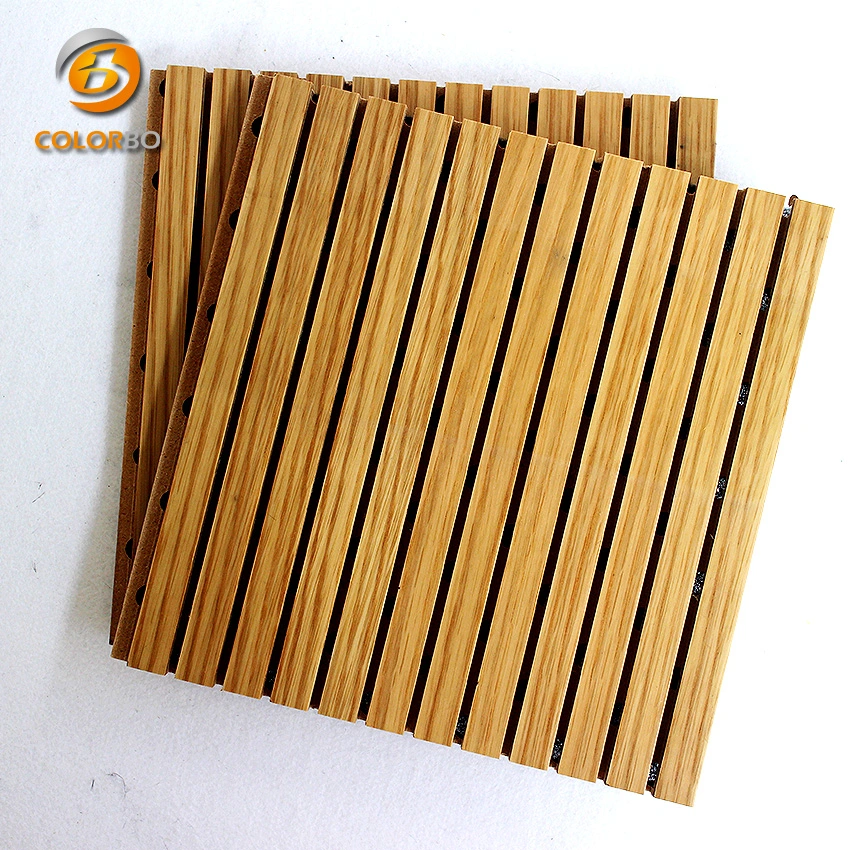 Color

Our Services:
Free samples offered!
Delivery time: within 3 days for samples and within 25 days for bulk!
ODM and OEM are accepted!
It takes two hours from Shanghai Pudong Airport to our factory and takes one hour from Shanghai Hongqiao Airport to our factory! So it's very convenient for us to pick up you to visit us!
Exhibition: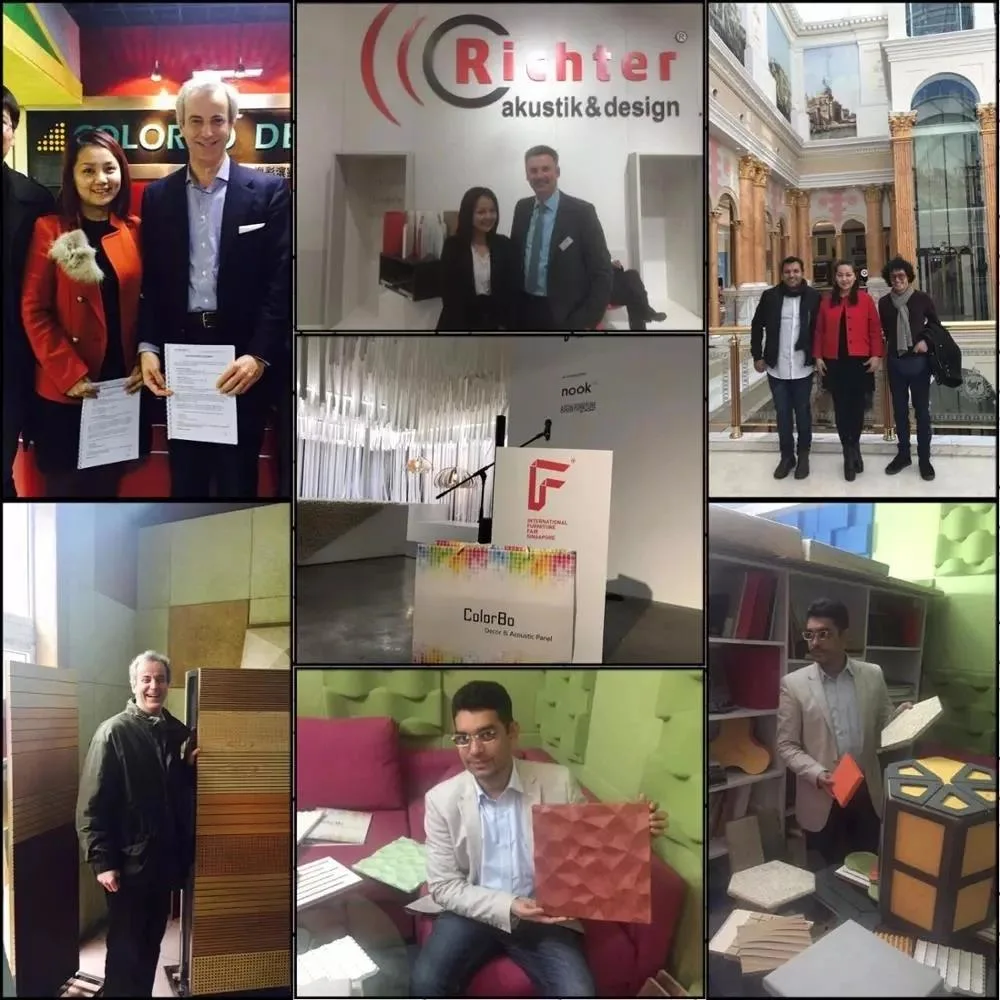 Company Information: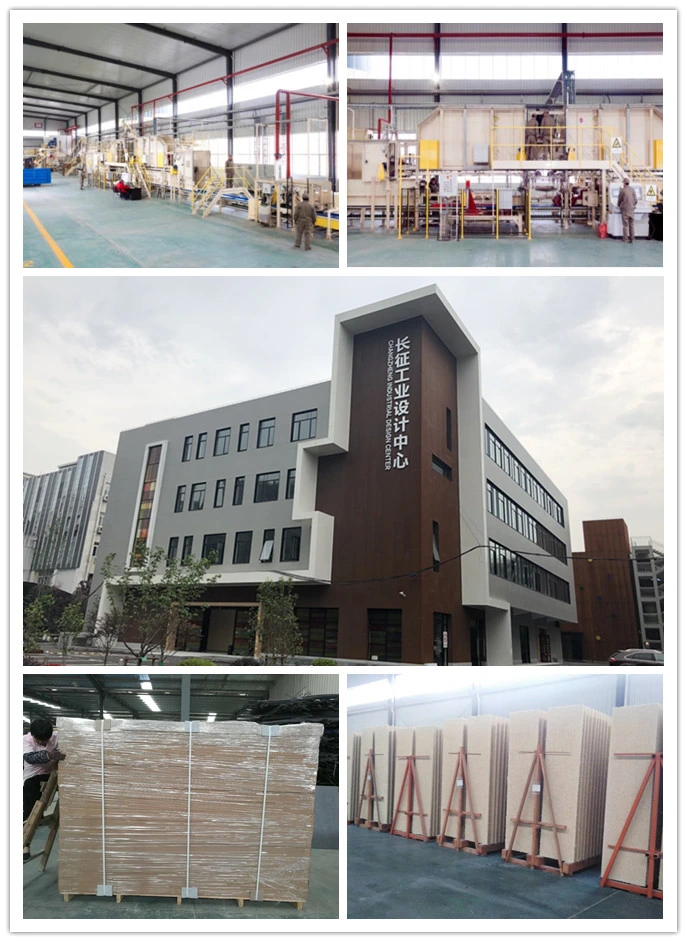 We produces all series of wall, ceiling & floor products with a diverse range in styles and materials for interior and exterior environments that features classic and elegant concepts.
Innovative product development is a major focus of our business. On an on-going basis, our in-house specialists focus on improving the outcome of sound performance while setting our specifications within the ISO and ATSM standard requirements. We strive to create aesthetically appealing high-end series products with characteristics in the designs that meet the needs of metropolitan lifestyle.
Our experience of working with architectural designers in providing long term solutions for various environmental settings has enabled us to develop high quality and durable materials in our acoustic products to withstand the impact of long-term physical deterioration.
Exclusively available through colorbo, we use the most cutting edge technology to manufacture our one-of-a-kind products and integrate custom designed acoustic products for our clients.
Most importantly, we highly value customer satisfaction. One of the key benefits we uphold for our clients is the feasibility of creating an acoustically adjusted environment at affordable cost. With our topof-the-line series of murano acoustic products, our clients can enjoy symphonic sound experiences in a variety of settings.
FAQ:
Payment :
30% prepayment plus 70% within 5 days of copy of BL, or at sight letter of credit. Other payment methods are available but under special consideration basis.
Production and shipping lead times:
Usually production will start within 1 weeks of receiving prepayement or notification of LC.Client will be notified ahead of order if lead times are longer than usual.
Delivery terms:
FOB and CIF are the most popular forms. acoustic panel for studio
How is the price?
Prices vary based on color, spec, volume, delivery terms, etc. We aim to provide a complete sourcing service from manufacturing to logistics to consulting, so please establish direct contact with us to find the best pricing options for your company.