Equestrian Equine Elegant Exotic 4x2.2m Horse Box Stall Stable Panels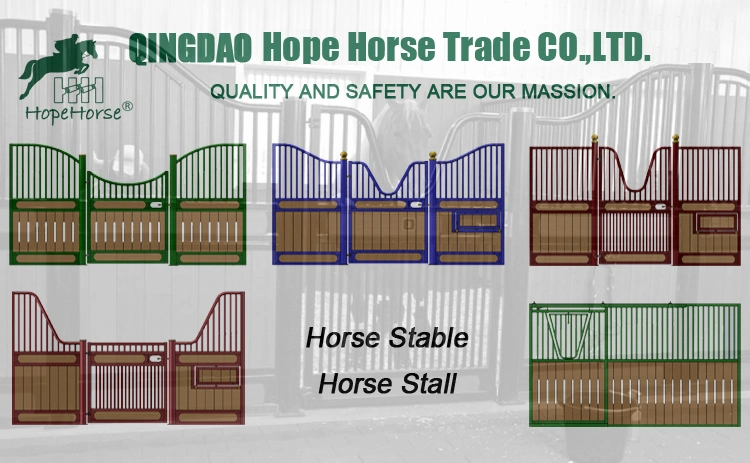 Product Description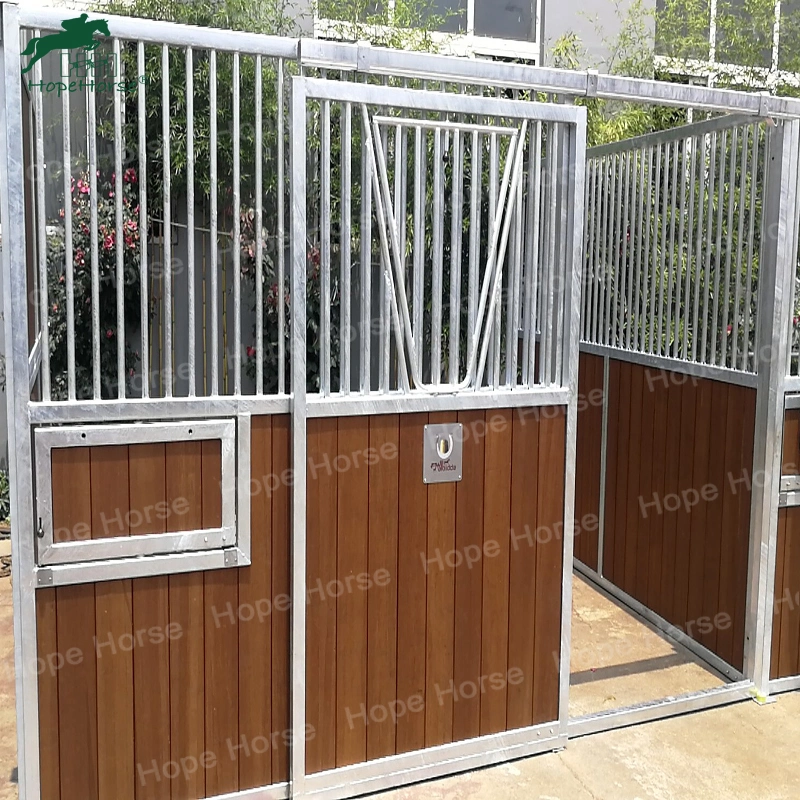 Hope Horse offers you safe, attractive and affordable horse stable/stalls. We offer a permanent and
temporary horse stable/stalls with surface treatment options including powder coating or hot dip
galvanization to achieve maximum corrosion resistance and aesthetics.
We have hinge and slide design for the door. The hinge-type horse door adds an elegant appearance
and is very functional. The sliding-type does not swing outward, providing a major advantage for
space.
Our portable horse is strong, durable with hot-dip galvanization. Always welcomes the custom design, and our friendly consultants are always here to providing you
with the best equipment to protect your horses.
Front Panel
Hot dip galvanized or powder coat paint finish available.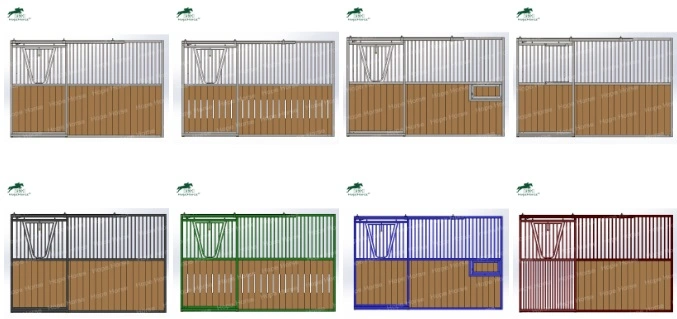 Side/Back Panel

The horse partition is heavy, robust, and provides a varied of styles and designs.





Size Information

| | |
| --- | --- |
| Material | Steel Q235/Q235B |
| Surface Treatment | Hot Dip Galvanized; Poweder coated; Hot Dip Galvanized and Poweder coated |
| Length | 3m(10'); 3.5m(12'); 4m(14') |
| Infill Material | Bamboo; Pine Wood |
| Color | Silvery; Black; Red; Dark Green; Blue, etc. |
| Door Type | Sliding Door; Swing/Hinged Door |
| Swivel Feeder System | Optional |
| Feeder | Optional |
| Drinking Bowl | Optional |

Other Types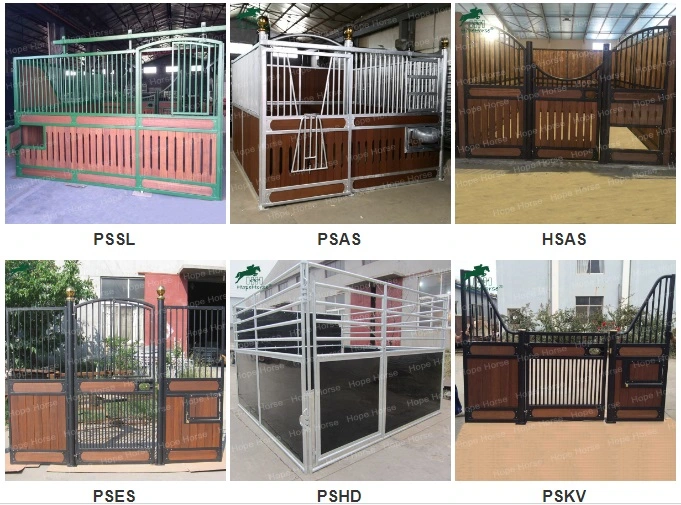 Why Choose Us



1.High Strength, High Quality, Durable and Easy to install.
2.Smooth surfaces with no sharp edges, Anti Cribbing & Chewing
3. Rust-Free,10~20 Year Non-Deteriorating Surface





1. Flexible and Convenient, Stubborn screw, not easy to fall off
2. Doorknobs, door plugs, etc., are made of stainless steel, strong and rust-proof
3. Good connection performance. The welding structure has high rigidity and good integrity.

Product Packaging




Company Profile

Qingdao Hope Horse Trade Co., Ltd is a professional horse products company with more than 13
years experience in exporting business.
Our primary goal is to provide you our excellent quality products, competitive prices and timely delivery.
Ourengineers and inspectors can provide technique support and quality control from design,
material, production to package. The professional sales staff is very efficient from the time you
order until the time you receive the goods, we monitor the order progress and give our customers
regular feedback.
The whole Team ensure that every customer enjoy VIP service.


Certifications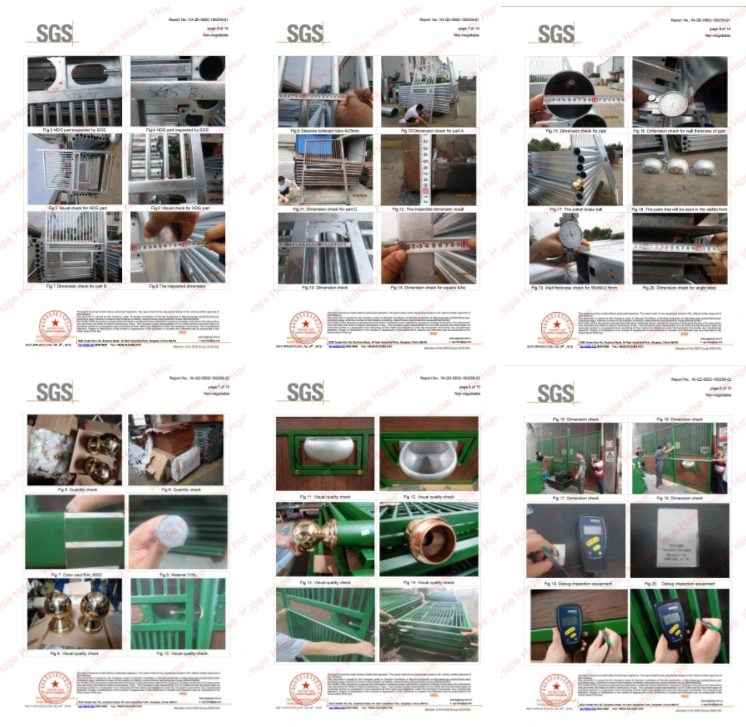 Customer Photos